Who does not dream of independence and following their passion? The big tech giants like Google, Airbnb, HubSpot, Facebook, Amazon, Netflix, and many others had this dream, most of which started in an attic room.
In today's digital world, with the increase in social media, it's easy to reach thousands of people so that a simple idea can lead to great success.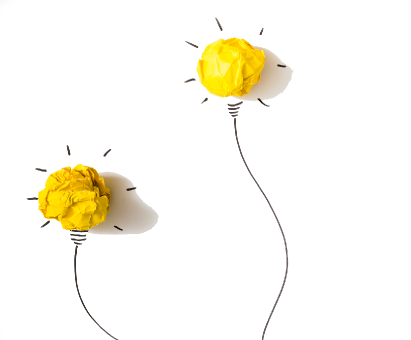 Everything starts with an idea
The most important thing for a startup to have is an idea; after all, that is where it starts, and it could be anything. Are you sometimes disappointed that no app shows who you have talked to during a network drink? Are you entering too much manual data for the company where you work and think automation could improve this? Are you thinking of an app that could potentially surpass tinder? Your favorite game does not exist on Apple TV? Do you want a webshop to sell your products? Are you thinking of an application where you can schedule Instagram posts to give followers updates every day without having to do this manually by yourself?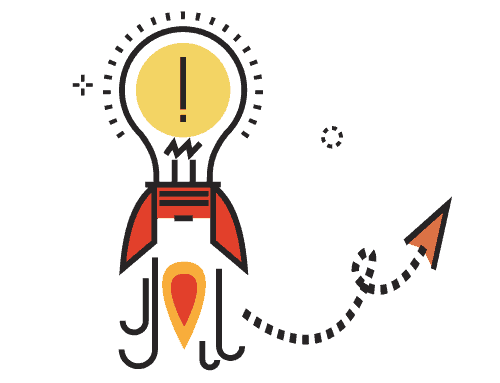 Ideas come in many forms,
However, only a few succeed; this has to do with many factors
The idea has to be excellent and unique, and it is almost impossible to surpass an uber or google.
A product doesn't have to be big; it has to solve a problem.
A good product is delivered but does not get marketed correctly.
The product is too complex, so users are less likely to use it.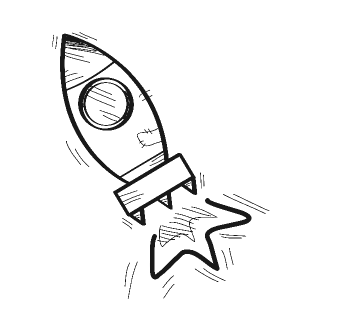 Testing or yours an idea can be a success
Its success lies mainly in simplicity. To test whether your product can be a success, start with a product that is as simple as possible, also called MVP (Minimum Viable Product). You can come up with an app or application with the most advanced options, but for a startup, you want to go live with your product with the essential functions, so you can quickly test whether your product is good for the market and receive quick feedback. After that, you can still improve and add new functionality. Taking this direction, you will avoid a long development phase that will bring you high costs with a functionality that is not or hardly used.

How Will You Make Money With Your Product?
You will determine your revenue model depending on the type of product. For a mobile app, this can be per purchase, a monthly subscription, advertisements, or a combination of these. Apps often distinguish between paying and non-paying customers. As an example, Wordfeud does not show ads to paying users; the same goes for youtube.
With a web application, the idea is the same, only it is often in the form of subscriptions that are often more pricey (take Netflix as an example).

But What Can You Earn With Your Product?
Of course, this depends on the success of your product. Let us assume a simple app that makes the life of your audience easier. There are millions of app users, and you only need to convince 1000 to use your product and take out a subscription of 4.99 euros per month.
With that in mind, an app with about 250 downloads a day can earn back 2500 euros per month from Google ads and others.
When an app grows, companies will also become interested in your app, and you no longer need Google to generate income from advertisements.

Is The Above Realistic?
We helped set up startups that currently have more than 100,000 euros per month in income, but it is challenging work in the beginning! In the early stage, you want to do as much as possible by yourself to limit costs, such as social media, writing texts, advertising, and so on. As a result, a product is rarely known within a day; This is something we bring attention to our customers about; You must have time dedicated for it!
But when the attraction is there, it goes without saying!

What can we do for you?
We can help you with the technical realization of the product, and this can be in the form of an
App (iPhone/android/windows/tablets), a desktop application, apple TV, browser extension, game, web application, etc.
We also have professionals in social media, content, and marketing to market the product.
We often leave the latter to the customer, and we give instructions on how they can best approach things to minimize costs in the beginning. After all, it is mainly about the product, and if the product is good, it will automatically sell.

How much does an application, webshop, or app cost?
How much an app/application/webshop would cost is difficult to say, every app is different, you can compare it with cars. Do you want a Smart or a BMW, and which extra options would you add on? An app that provides live updates on stocks is a lot cheaper than an app that recognizes faces or a game. We will give a precise estimate of cost and other additional costs that you should consider before starting.

Why Are We So Affordable Compared To Other Software Companies?
Our approach is different from other software companies, software is simply expensive, but we believe in long-term relationships, which means we will not always profit in the beginning. As quickly as your product grows, we hope that our cooperation builds on a solid foundation that we will keep returning to you as a customer.
Your Success Is Our Success
No Money For A Startup?
If your idea is good, there are several ways to make money through crowdfunding sites like Kickstarter and Indiegogo. Displaying your concept to the public can give you a clue whether people are enthusiastic about your idea.